Export rose from $30,000 to

Client
JinyoungLDM
JinyoungLDM's strong technology, excellent products
combined with RGB Communications's effective global
marketing have helped JinyoungLDM become a global company.
Background
01

Customers have difficulty
recognizing the product

Visual Design Simple and intuitive
visual effects

02

Lack of quality
publicity materials

High Quality Simple and intuitive
visual effects

03

Lack of multilingual
design promotion material

Global Possible to export to
different countries

04

Lack of multiple forms of
promotion material

Contents Provide high
quality content
Creating content together
TOTAL DESIGN SOLUTION
TOTAL DESIGN SOLUTION
Solution 1
Interactive E-Catalog
JinyoungLDM's products can effectively convey product features
in the form of a visual showroom. Can be linked to the web, the usage is high.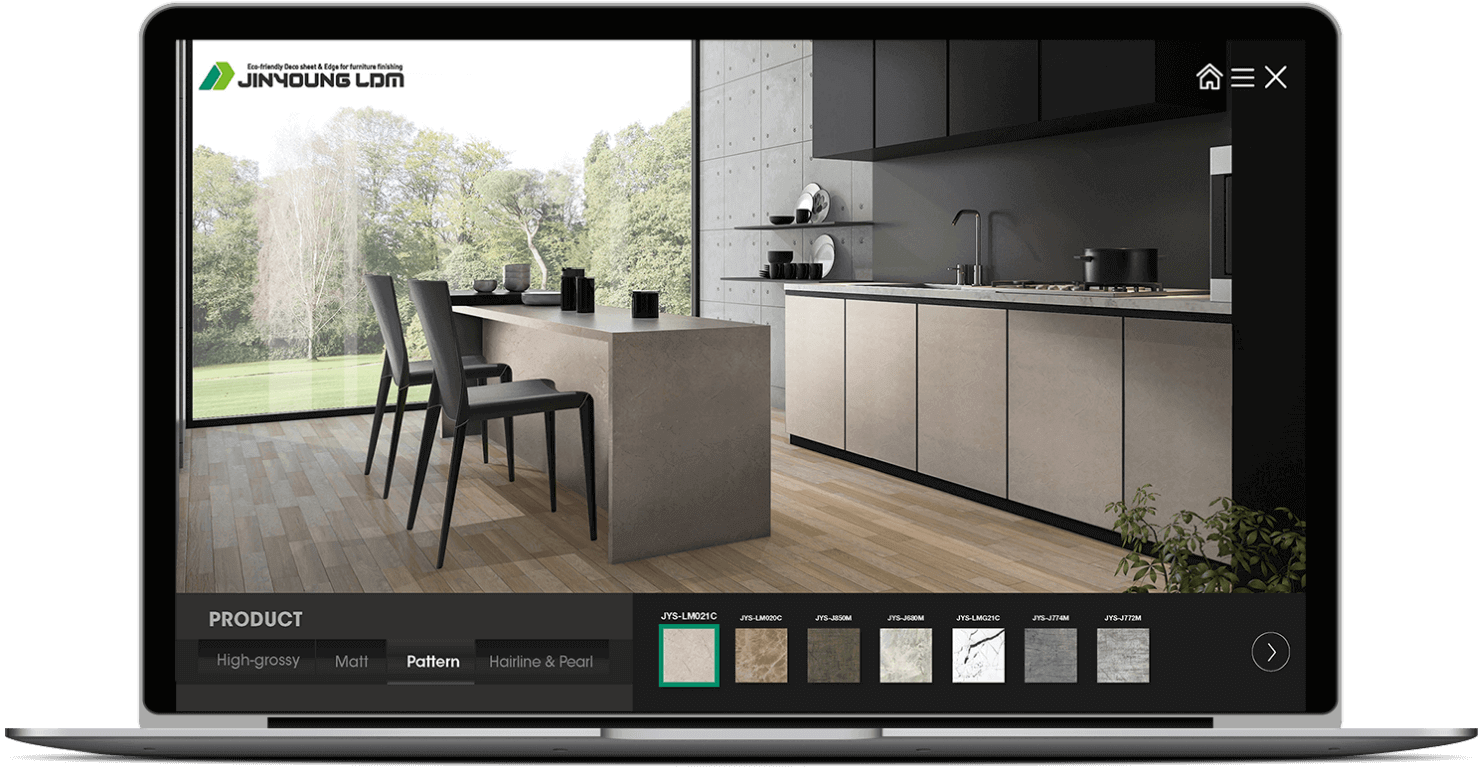 Solution 2
Responsive Homepage
By using computer graphics to display product features,
it is suitable for various sizes of equipment.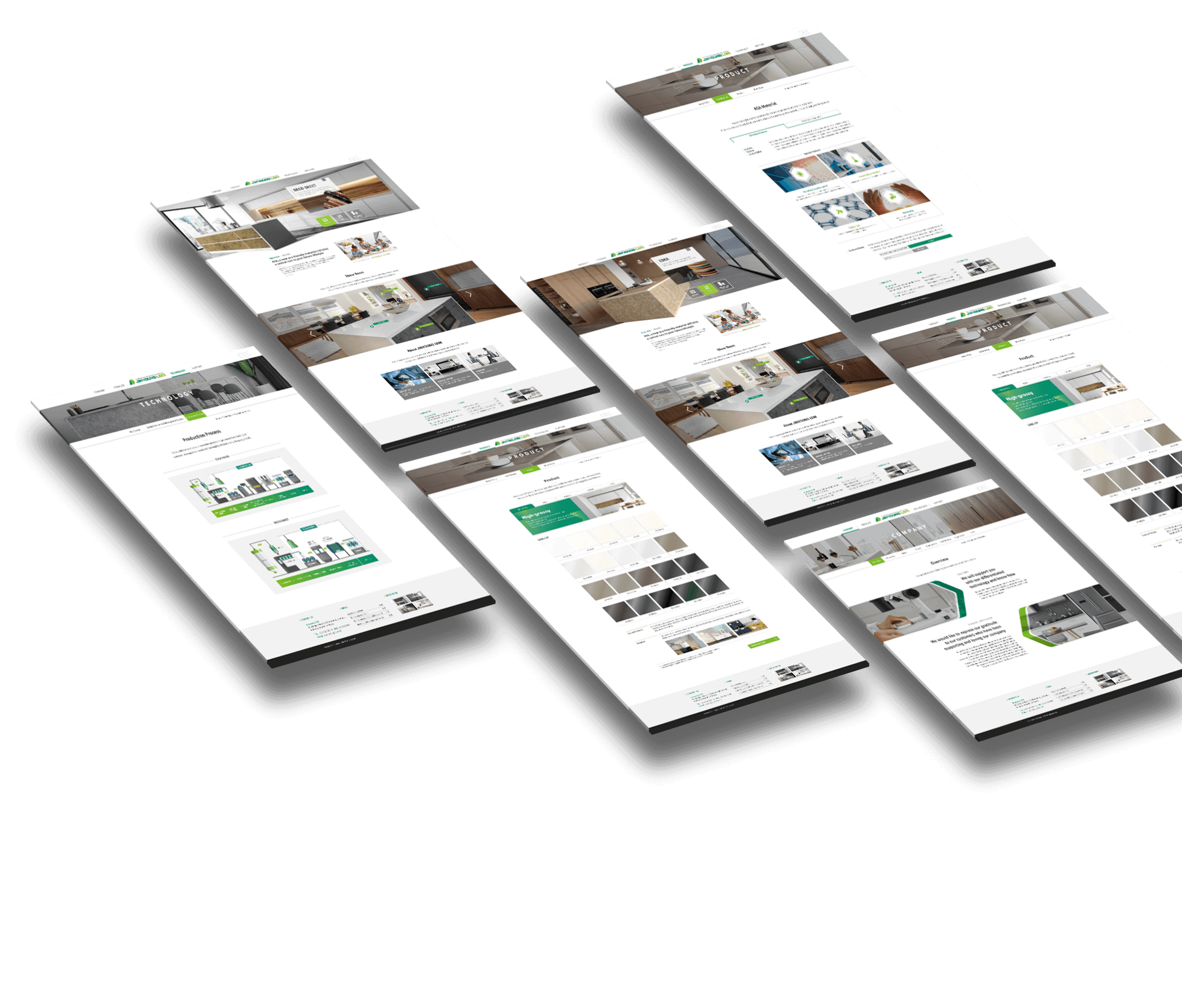 Solution 3
PR Movie
Introducing the technology or products more three-dimensional and effective,
it can be used in all kinds of propaganda scenes flexibly. Solution 4
Sample book design
In order to help customers understand product features more clearly and
improve the convenience of offline promotion, we design and develope
sample books that can help actually touching different products.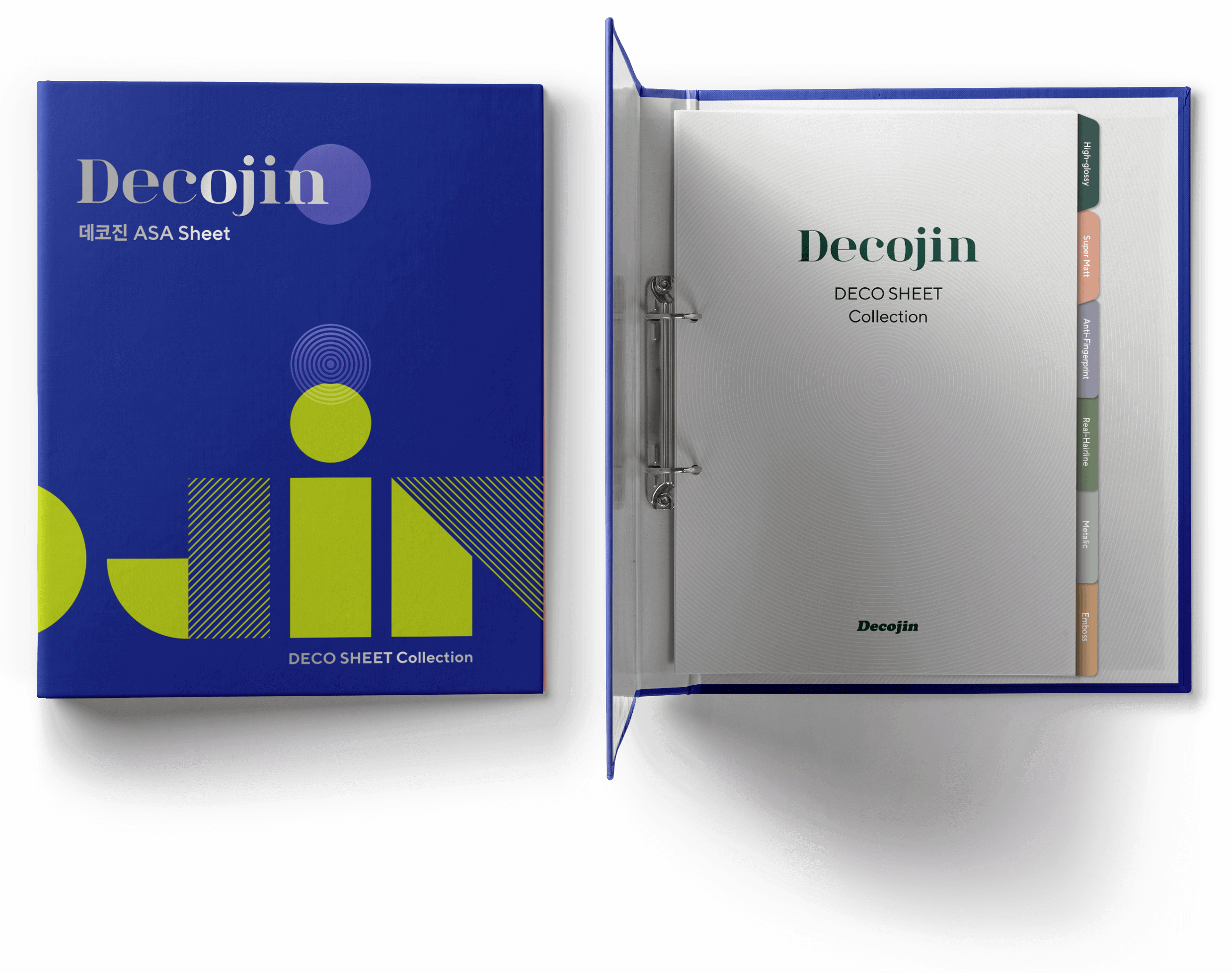 Solution 5
SNS Marketing
SNS promotion based on design and development,
to provide company personality and increase exposure of enterprise information.

Main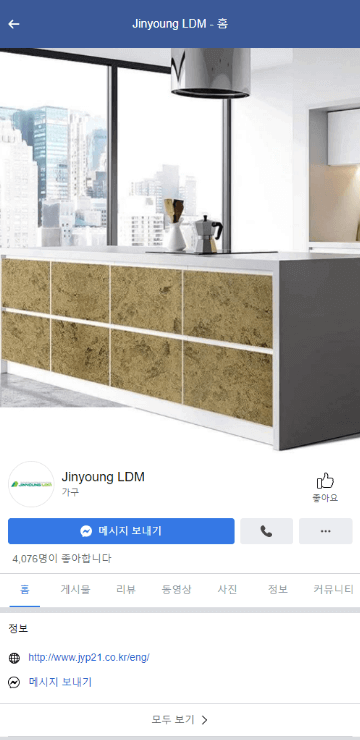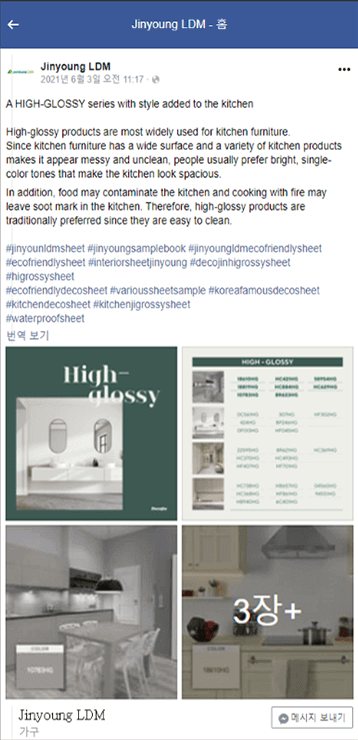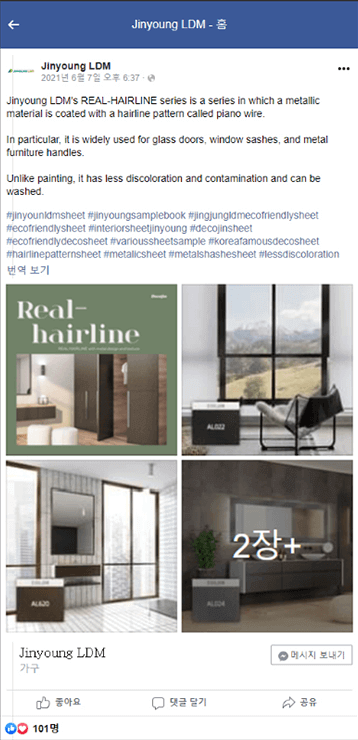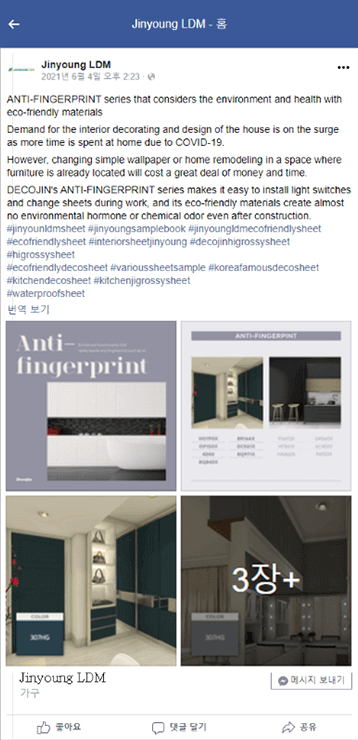 Exposure

336,163

Likes

4,541
Reach

330,247

Click

31,817